‍At Solvoyo, technology is our most important resource. To help companies achieve digital transformation in supply chain planning processes, we utilize adaptive learning techniques. Some of these have been known for quite a while, such as regression analysis, and some, such as transfer learning, are relatively new techniques. Machine learning, artificial intelligence, and automated decision-making are not just buzzwords for Solvoyo. They are the core of our technology along with other new techniques that we have been experimenting with.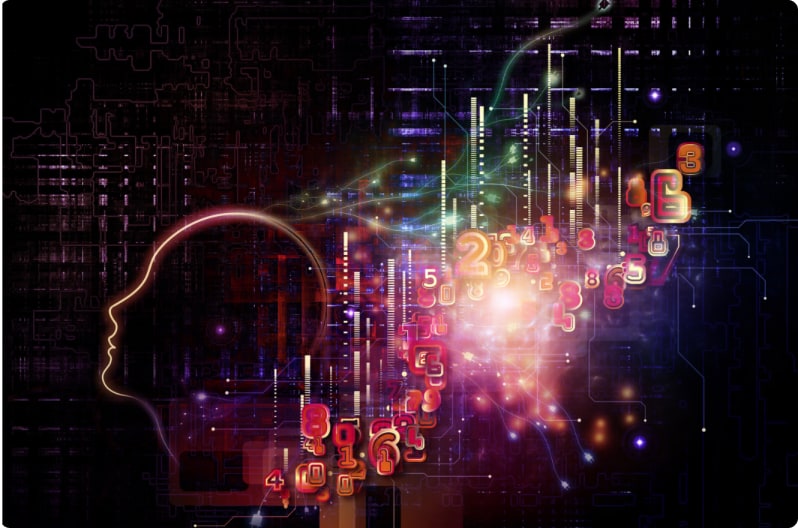 We know that Supply chain professionals face many analytical challenges when it comes to planning and execution:
uncertainty regarding future demand
bias in every aspect of the supply chain
mismatched and missing data between different sources
lack of visibility and control over the complete network
Early Detection & Predictive Alerts
Forecast Updates To Identify Gap To Sales Target
External Factor Effects On Supply
What-If Scenarios Using Advanced Algorithms
Scenarios With multi-objective optimization
Continuous improvement through ML
Multifunctional planning
Automated Data integration
Data integrity checks
Automated anomaly detection
Auto filling of historical data
Digital Twin of end-to-end supply chain, from vendors to customers
Horizontal & vertical alignment of decisions
AI & ML in the Retail World
Machine Learning and AI provide opportunities in retail planning. During the disruptions caused by COVID-19, these technologies enabled businesses to detect possible effects and take necessary actions in their supply chains to minimize these impacts.
‍Types of Machine Learning Models used at Solvoyo
E-Commerce
Customer focus, speed, and agility are rules of the game in E-commerce. Consumers are simply less tolerant of "an empty shelf" when they have virtually instant access to pricing and product availability from an increasing number of competitors. E-Commerce retailers leverage advanced analytics, AI/ML, and automation to detect, predict, and react to ever-changing market dynamics.
Short-term forecasting models are used for incorporating website traffic, click rates and marketplace prices from competitors in addition to recent trends and pricing.
Demand-driven, DC-replenishment planning automates daily purchase decisions for hundreds of thousands of products. In the process of doing that procurement, lead-time variances are taken into account, and safety stock needs are dynamically calculated to ensure sufficient stock availability until the next purchase order arrives from the vendor.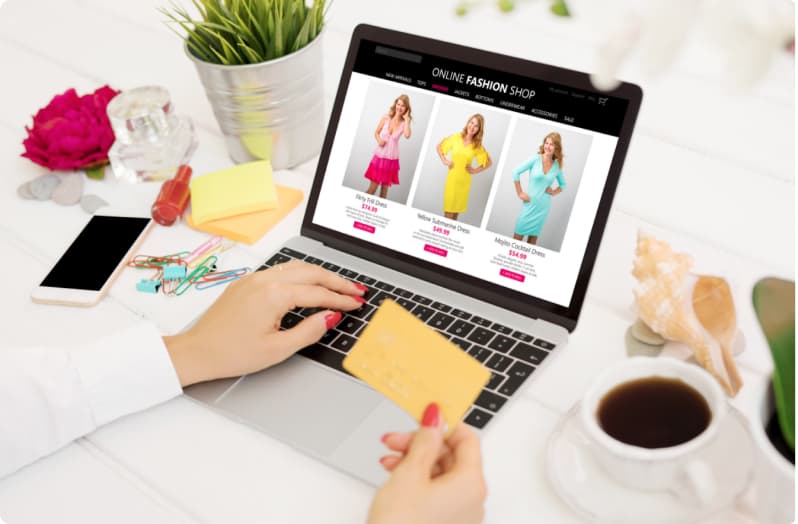 Fashion Apparel
Apparel retail is all about keeping up with the trends and customer preferences. Customer-focused planning and innovation are at the heart of this business. Customer needs vary across time and locations. Planning and execution need to be precise, timely, and seamless across sales channels.
We leverage internal and external data to drive insights and AI & ML models to provide predictive capabilities, so decisions can be made based not just on what happened last week, last month, last season but what is likely to happen in the future. We provide diagnostic, predictive, and prescriptive capabilities so you can take faster actions.
AI & ML models recommend initial store allocations based on recent sales trends of similar items and weather impacts; it takes into account operational requirements, including minimum presentations and min/max capacity requirements.
Future Assortment Planning, using Attribute-based forecasting, recommends buy-planning quantities by various options such as different colors and sizes, which considers impacts of significant store-level stock-outs in early weeks of similar items' lifecycle and adjusted buy quantity recommendations to avoid missed sales.
To minimize lost sales and excess end-of-life stock, inventories for short-life cycle fashion products are balanced across the network based on recent sales trends.
Store transfers are optimized for any or all levels of stock-keeping unit, color, style, category hierarchy. Depending on the time of the month or the year to address both stock-keeping unit/size balancing and/or seasonal transition and consolidation needs.
Demand-driven replenishment is utilized for replenishment processes; it incorporates weather effects and promotional planning and can build up stocks over multiple deliveries to balance workload in distribution centers and receiving stores.
Markdown Optimization solution solution learns from similar products' most recent price actions to give optimal price recommendations. In addition to own price actions, competitor price actions can be incorporated into the model to better understand how customers are making buying decisions.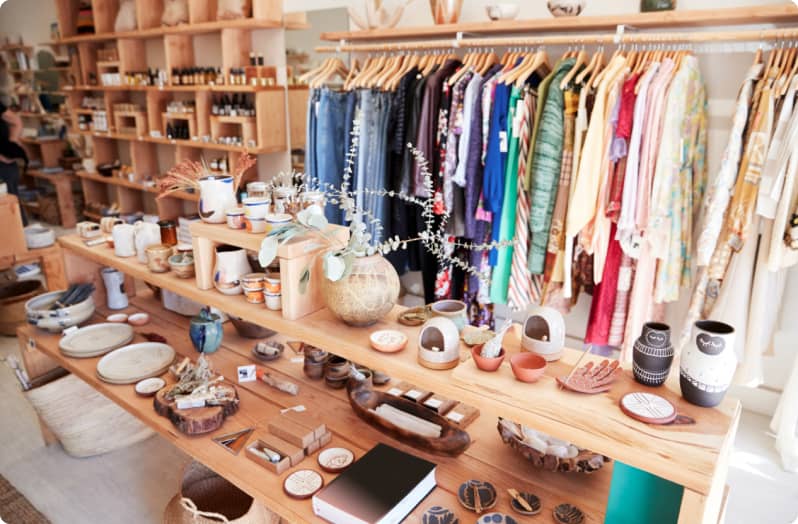 Grocery & Convenience
The main challenge of grocery retailers is to cater to changing customer needs and desires while delivering a seamless customer experience at an affordable price. The growing complexity requires advanced technology and innovative solutions. Our advanced forecasting algorithms and machine learning capabilities address fast growth, new product introduction, halo and cannibalization effects, and promotional events, as well as other factors influencing demand such as competition and weather events.
Lifecycle and cannibalization models are used in new product introductions by learning from similar products' life cycles and focusing on how they impact the existing products' sales during transition periods.
Attribute-based forecasting for seasonal in-and-out items and products are classified by shelf-life to manage different service levels to minimize wastage while meeting customer expectations.
Promotion-aware forecasts ensure the stores are replenished with sufficient stock to meet the customer demand peaks during promotional periods. Similar technology was used, during Covid-19, for detecting the new demand patterns based on the changing shopping patterns caused by lock-downs.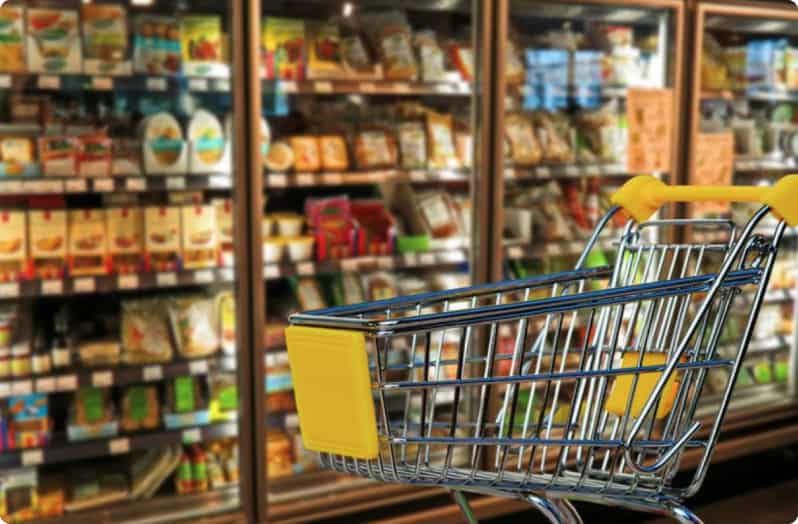 AI & ML in the CPG World
The CPG manufacturing industry requires the ability to sense the changes in customer preferences and take proactive actions using resources to produce the right products.
AI & ML models enable continuous improvement by allowing planners to spend less time on data crunching and more on strategizing to stay ahead of the curve.
With AI & ML prescriptive models, whenever a change is detected, forecasts, inventory targets, and production plans can be adjusted automatically.
To improve forecast accuracy:
Similar to retail companies, AI & ML tools are used for extensive purchasing orders by learning from actualized delivery data to generate varying vendor lead times to better stocking and material orders.