Intelligent In & Out Product Management with Solvoyo Platform
Solvoyo In&Out (Promotional) Product Management solution streamlines the end-to-end process for planning, allocation, contract management, and order tracking for limited-time-only products while supporting collaboration between central planning and regional managers. Predictive demand-driven models assess the sales potential using attribute-based forecasting techniques that minimizes the possibility of lost sales and excess stock. Our multi-level workflow management keeps track of the status of the offers and user overrides and comments. Purchasing recommendations take into account operational constraints and business rules and can be integrated with ERP systems for a fully-automated planning and purchasing cycle.
Solvoyo In & Out Product Management UI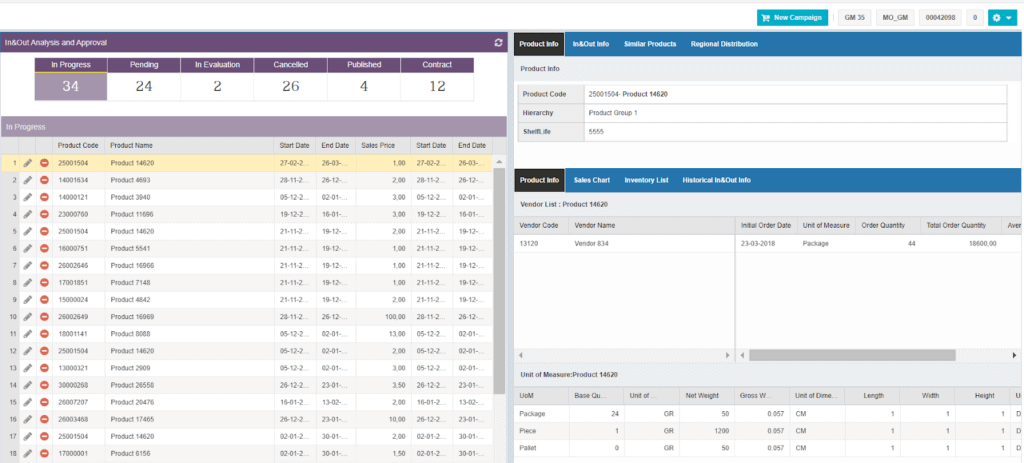 Workflow management for central/ regional/ store level approval process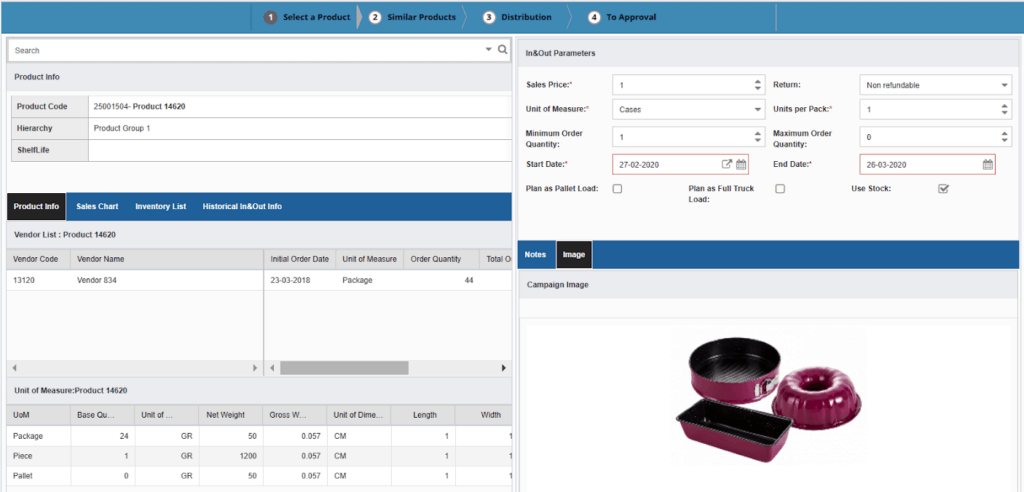 User-uploads of visuals for promotional items

Lifecycle forecasting based on similar item sales
What can you achieve with Solvoyo In & Out Management Solution?
Solvoyo Retail Planning Platform
CONCURRENT OPTIMIZATION
All the solutions you need. Under one platform.
Our platform concurrently plans and optimizes orders, inventory, and transportation in a holistic approach that is far more effective than attempting to optimize each discretely. Solvoyo provides its solutions in one model across strategic, tactical, and operational time horizons.