Intelligent Dynamic Pricing with Solvoyo Platform
Solvoyo Dynamic Pricing helps automate price updates based on changing supply, demand, and market conditions. Our configurable models can support different business goals such as meeting sales targets, liquidating aging inventory, and/or maintaining a certain price position with respect to the competition. Our model brings data-driven decision making and agility to pricing decisions. Through AI/ML models, our software learns how customers are responding to price actions and adjusts it's recommendations accordingly, Through automated diagnostics, users can quickly focus on items requiring pricing actions and through our flexible integration technology, they can execute price changes into their ERP systems.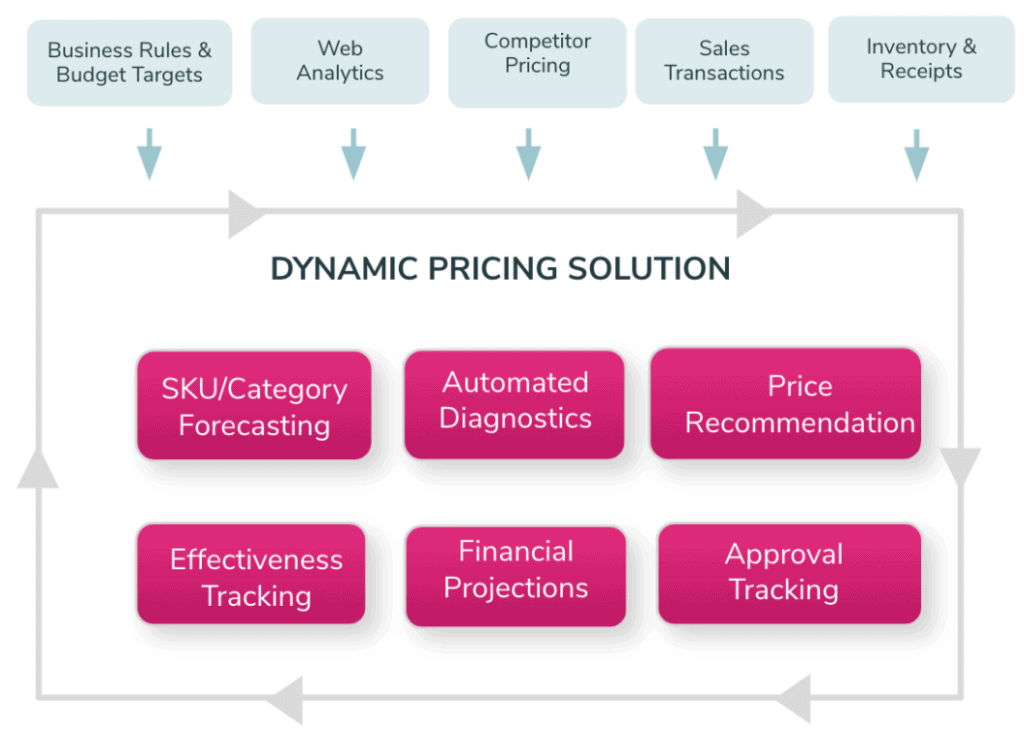 What can you achieve with Solvoyo Dynamic Pricing Platform?
Solvoyo Retail Planning Platform
CONCURRENT OPTIMIZATION
All the solutions you need. Under one platform.
Our platform concurrently plans and optimizes orders, inventory, and transportation in a holistic approach that is far more effective than attempting to optimize each discretely. Solvoyo provides its solutions in one model across strategic, tactical, and operational time horizons.