It used to be so easy!
Your customers came into your store, purchased what they needed, and went home. Enter the massive online retailers to bollix-up your perfectly good fulfillment model. Now you must be able to quickly fulfill demand when and where it exists — and heaven-forbid you do not have what the customer wants! This has two implications for you;
Traditional walk-in store channels must be supplemented with hybrid systems to fulfill demand immediately where it exists and
inventory must be right-sized everywhere in your supply chain.
Inventory has always been a delicate balancing act. Too much, your costs rise and profitability suffers. Too little, you lose sales and eventually, customers. Further, one size does not fit all. You cannot efficiently manage your network-wide inventory on a site-by-site basis using simple rules that worked in the past. You get the worst possible results. In order to minimize your cost-to-serve your customers, you must also analyze your inventory deployment across the multiple echelons of your fulfillment network to ensure the right goods are in the right places at the right time, plan your replenishment to ensure you have the inventory for sale, and then optimize your fulfillment and allocation strategies.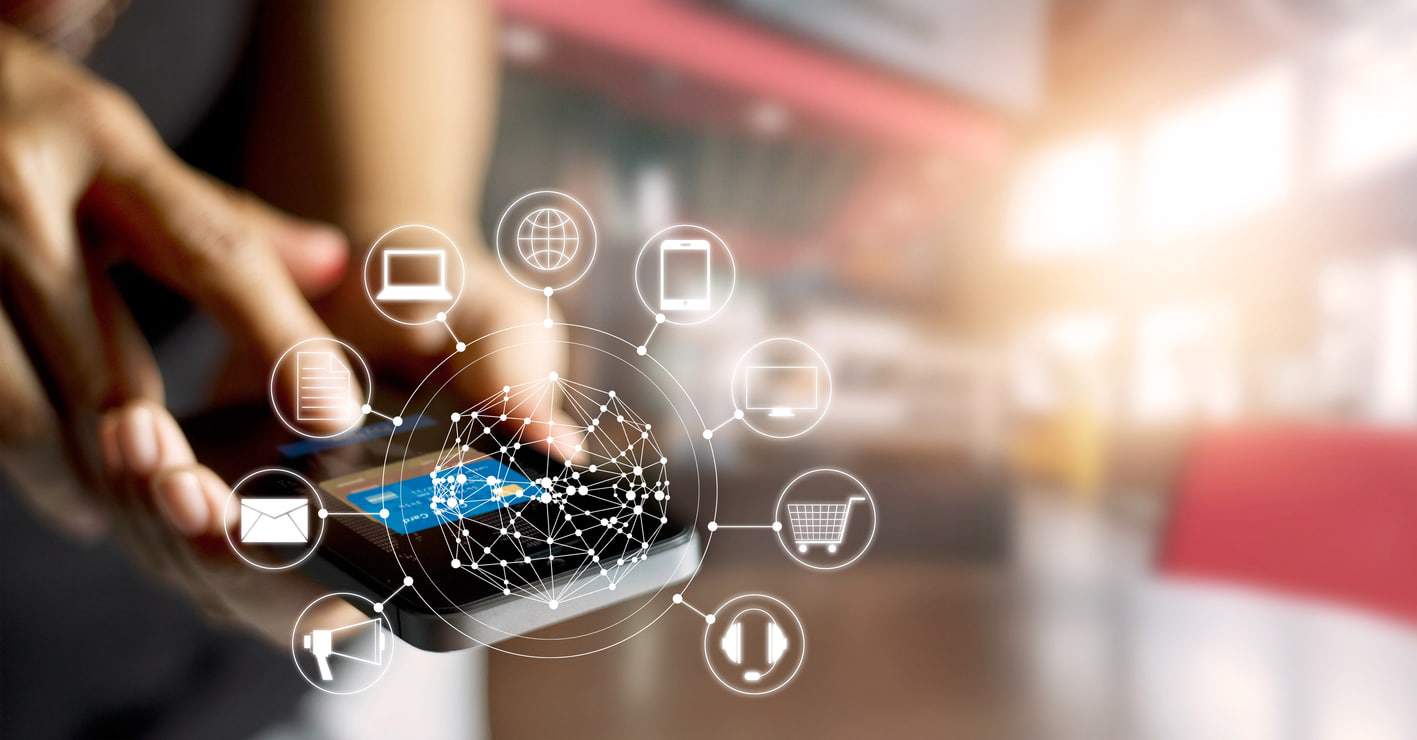 Solvoyo delivers solutions to respond to these issues that others cannot
Omni-channel Fulfillment,which optimizes your network operating parameters and fills orders from the most profitable source to satisfy your customers' immediate on-line or on-site demand
Concurrent Planning, which optimizes planning to the SKU level and on a daily basis, then tightly-couples planning systems to execution systems and turns optimized plans directly into action
We provide strategic, tactical, and operational planning in one platform that gives you the most comprehensive capability to maximize your profits while minimizing your cost-to-serve.
Innovative retailers around the world have realized unparalleled returns on their investments with us. Their ROI averages less than 6 months, with inventory savings ranging up to 35%, annual freight bill savings up to 30%, and on-time fulfillment improvements up to 60%. And we have the cases to prove it!
This Whitepaper defines the emerging inventory and fulfillment issues, delineates the types of planning that best-in-class retailers are implementing, details Solvoyo's competitive advantage, and describes the benefits you can enjoy.
The Issue
The inventory problem is exploding! The number of SKUs you must stock has grown significantly in response to increased consumer demand for choice — and you must stock them at more locations.
Growing competition from the massive online retailers is forcing traditional retailers to fulfill demand where it exists — taking orders and filling them through multiple channels. This means that traditional walk-in store sales channels must be supplemented with hybrid systems to fulfill demand immediately. Retailers must support online ordering with shipment from the DC or the store. At the same time, to receive goods quicker, the customer may wish to pick-up at the store or DC — and return goods there as well. This "Omni-channel" fulfillment practice poses challenges for traditional retail systems and processes as the distinction between the role of the store and the DC becomes obscured in the customer's mind.
Many factors affect your inventory investment and on-time fulfillment percentage, including your network design, your forecast accuracy, your procurement lot size, order frequency, lead-time variability, and transportation. Many other factors can adversely affect your inventory's eventual profitability — excess logistics costs, inventory cost (from both overages and obsolescence), and infrastructure cost. This negative profitability impact is known as "Bleed."
Further, volatility can have a significant impact on both cost and service. For example, in the winter of 2013-2014, we experienced compounded conditions that disrupted many retail supply chains. First was the constrained trucking capacity, primarily caused by the most current Hours-of-Service regulations. This was exacerbated by the extremely cold winter that severely disrupted transportation networks.
This retailers' conundrum is a mammoth and increasingly complex problem that, addressed incorrectly, increases your costs and reduces your margin. The spectrum of incorrect guesses ranges from too little inventory to too much — each with its dire consequences.
Best-in-Class Retailers plan their inventory holistically across their extended network and continuously analyze their supply chain. They develop individual strategies for each SKU, determining the best way to buy and at what frequency, how much to stock at each distribution echelon, and the best way to transport.
Further, they plan their network and inventory at three levels: Strategic, Tactical, and Operational. These three levels evaluate different supply chain attributes and time horizons, and enable you to plan holistically in order to receive maximum benefit. When you do, you can realize significant business value through application of the proper supply chain decision support systems.
Together, the strategic, tactical, and operational solutions don't just consider the complex interdependencies of inventory from order through delivery, but also manage change and risk. If you can optimize your supply chain, exceed customer service levels, and protect yourself from and quickly react to volatility, you will succeed in maximizing profits and minimizing cost-to-serve. This holistic approach results in a streamlined and synchronized organization, creating material value through reducing inventory, reducing transportation costs, reducing replenishment times, and at the same time increasing both fulfillment percentage and shelf availability.
This holistic approach results in a streamlined and synchronized organization, creating material value through reducing inventory, reducing transportation costs, reducing replenishment times, and at the same time increasing both fulfillment percentage and shelf availability.
Strategic Planning
Strategic Planning optimizes your network, transportation, and global inventory parameters to minimize your cost-to-serve and/or maximize your revenue. It is long-term, holistic planning that you perform periodically, usually every 3-4 months, and provides decision-support for your managers.
With Strategic Planning, you assess the suitability of your current network to support traditional and omni-channel fulfillment. You develop fulfillment and channel allocation rules, optimize inventory in the network, determine the best vendor operating parameters, and define the ideal transportation options.
Tactical Planning
Given that you have developed an optimum network through strategic planning, Tactical Planning adjusts your operating parameters for seasonal patterns, regional differences, and periodic changes to your product portfolio. Seasonal and promotional demand, new product introduction, and environmental volatility require that you adjust your stocking levels and end-to-end flow patterns to optimize total cost-to-serve at the desired service level.
The value of this process is it reduces your total cost-to-serve on an annual basis by making seasonal adjustments to your tactical planning parameters.
With Tactical Planning, you analyze and optimize your seasonal inventory deployment to stores, and to support an omni-channel strategy, you also optimize your end-to-end flow path for the upcoming season and for new product introduction.
Operational Planning and Execution
More-and-more, best-in-class retailers are extending their planning to the final and most complex level — Operational Planning. This supports day-to-day decision making and produces both an accurate and precise balance of inventory, transportation, and level-of-service concurrently. This Fulfillment Optimization construct is essential for short life-cycle, fast-moving consumer goods and high-SKU count environments.
Fulfillment Optimization allows your routine decisions to be automated and run in real-time. You need only review the rule-based exceptions prior to execution. This process becomes Closed-Loop Operational Management, an end-to-end system that interfaces operational planning directly with your operational management systems. Our solution is unique in being able to deliver detailed and specific instructions by SKU that your operational systems turn into action — how to allocate, what to order, when to order, and how to move through the pipeline, while meeting on-time fulfillment and shelf availability targets.
With Closed-Loop Operational Management, you optimize: inventory for each SKU across a multiechelon network; traditional and omni-channel fulfillment — filling from lowest cost-to-serve, with the best delivery speed and service; and inbound and outbound transportation.
You need a scalable and sophisticated model to be able to optimize your supply chain and minimize costs. Solvoyo`s competitive advantage is its ability to solve extremely large and complex problems quickly and easily.
To optimize multi-echelon inventory, optimize omni-channel fulfillment, and perform Closed-Loop Operational Management, you must be able to plan at an SKU level — regardless of the number of SKUs you carry. While many competitors aggregate SKUs into groups or categories to reduce their model size, we always plan at the SKU level. Granularity provides insights that generic summaries cannot provide — it highlights specific problem areas to address. Aggregate level planning cannot be converted to SKU level implementation — the inventory policies do not equate.
Solvoyo's Elevation Platform provides you with all three levels of planning — strategic, tactical, and operational — in one product and on one platform. In addition to planning at the SKU level, you must plan holistically in order to receive maximum benefit.
In the past, the tools that have tried to accomplish this level and sophistication of planning have been subject to multiple issues. Some were just too expensive and have only been available to the largest, most sophisticated retailers. Further, these solutions required specialized expertise available only from the vendor or third-party consultants, inflating the already-excessive expense.
Other vendors that enjoyed some success before the turn of the century have made little or no investment in updating features and technology over time. Aging technology may no longer be suitable to solve today's complex network, inventory, and fulfillment issues and does not have the capacity to develop inventory strategies for large volumes of SKUs at the SKU level.
Yet others never had the scope to solve complex multi-echelon inventory problems. They were created to manage single facilities with small numbers of SKUs and were never capable of planning complex multi-echelon supply chains with multiple objectives and many trade-offs. Some retailers employ the simplistic extreme of planning tools — Excel spreadsheets — that have neither the mathematical sophistication nor the ability to consider alternatives.