Growing up, I was a huge fan of comedian Steve Martin. For many a Halloweens I simply wore an arrow through my head. I would have worn the white suit if I had one, but the arrow prop was my go to. I never missed one of his Saturday Night Live appearances and my favorite movie was The Jerk. It's a movie that produced many great quotes, but the one that has stuck with me throughout my business career is "First, get a million dollars, then…". That was Navin R. Johnson's first step in how to become a millionaire. Seemed straightforward and to the point. If you want to be a millionaire, first, get a million bucks. Throughout my career, when supply chain transformation was demanded by leadership, this quote from The Jerk often came to mind, always accompanied with a smile. More on that in a minute.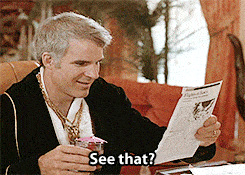 Extending the supply chain to the shopper's hand
I spent 30 years at P&G, straight out of The University of Michigan and Northwestern's Kellogg Graduate School of Business.  The first 6 years I sold Food Products before moving into regional and global supply chain roles of increasing responsibility for the balance of my career.  The number one seller in my Lexington, KY territory was Crisco 3lb.  Crisco in the can!  I always could build a truckload order by adding a few pallets of Crisco 3lb.  I also sold Jif Peanut Butter, made in Lexington, Pringles Potato Chips, and Duncan Hines baking mixes.  Those first two years I found myself in the baking aisle quite often, checking my distribution and figuring out how to get another 8 new skus into an already overcrowded set.  It was there that I ran into the shopper.  That consumer of baking mixes and frosting and the end user of my Duncan Hines products and my competitors, the dastardly Betty Crocker and Pillsbury Doughboy.  I remember getting an earful from an elderly lady that did not like our packaging change on her favorite Duncan Hines Angel Food cake, the print was too small and the recipe she liked was no longer there.  This scenario repeated itself up and down the aisles and its how I learned the Consumer Products Industry.  It was a great vantage point, from the shoppers point of view.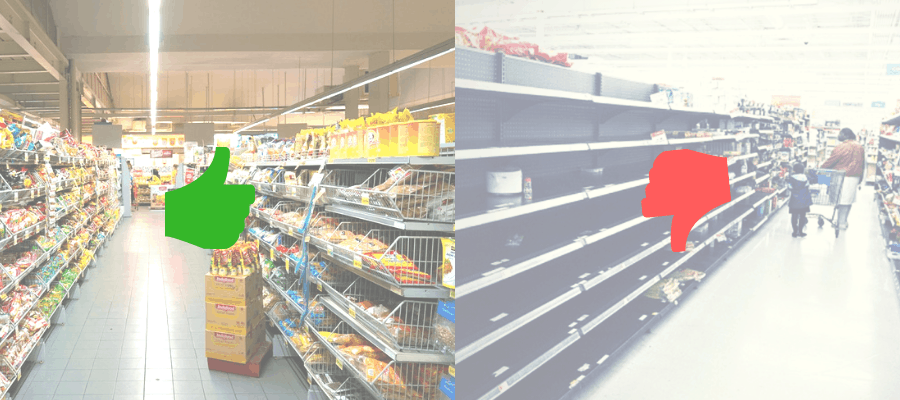 Our future CEO AG Lafley later refocused P&G on that mantra, we had to win at the First Moment of Truth, when a shopper is in the aisle, or on-line making their purchase decision.  Are we in-stock?  If not, the game was over before it started.  (customer experience in supply chain)  Forget the Second Moment of Truth, when they used our products and they decided if it met their needs and if it was a good value. If you didn't win the First Moment of Truth, it didn't matter how good your products were, you were doomed.  To avoid that, the supply chain transformation mission adopted by our Supply Chain Organization was to deliver to the "shopper's hand" in the most efficient and cost-effective way.  No longer could we be happy if our products left our Plants on time, we had to partner with our retailers to ensure our product got through their distribution network, their store's backroom, and to the shelf (and/or shopper's home now) on-time, damage free, and as ordered.  To the Sales Organization, supply chain transformation was easy; "I sell it, you deliver it, what's so hard about that?"  Cue favorite quote from The Jerk.  (Double entendre intended.)
Why is supply chain digital transformation urgent?
I have been a Supply Chain Consultant with Simpactful for three plus years now.  We have great mantras.  Best ever, I helped write them.  Supply Chain and your Innovation Pipeline are critical to driving sales and profits!  Supply Chains must be synchronized to POS demand to systemically reduce inventory! Thinking and Acting "End to End" and "Shopper Back" will accelerate sales and cost savings!  And one of my favorites; "In an Omni Channel world stores still matter, and execution is king!  I know what you are thinking, hire this guy.  Moving from these beliefs to action was often followed by my next favorite quote from childhood, "Rut-Row Shaggy", from the Scooby-Doo cartoon series. Cue Solvoyo's Smart Supply Chain Platform.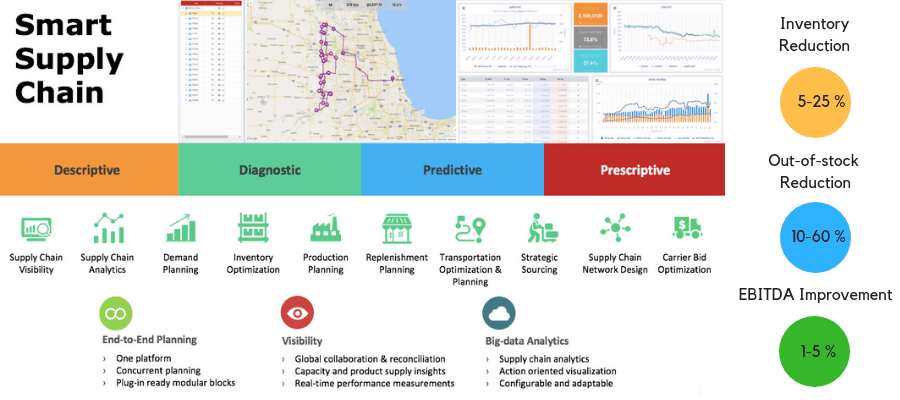 Tackling CPG Supply Chain Challenges
Simpactful has partnered with Solvoyo over the past year. Rut-Row, has been replaced with, let me show how supply chain transformation is done! Is your Master Data a mess? Does it take you weeks vs hours to reconcile your supply plans regionally or globally? Do you want to achieve quickly the supply chain transformation from one that operates in silos with little visibility to one that is driven by true end-to-end Planning, supply chain visibility via Real-Time Dashboards, and Action-Oriented Big Data Analytics?  Does your IT group say they can deliver it, but you know it will cost millions of dollars and years of development to get a half-baked solution no one will use?  If you answered yes to these questions, you need to learn more in the Solvoyo's following blog describing what Machine Learning is and how it fuels their Cloud-Based Platform.
Who do you call?
Simpactful does think shopper back, acts from Innovation to Execution, and has recent hands-on CPG & Retailer experience.  CPG Leaders from P&G, J&J, Kimberly Clark, & Unilever as well as Retail Executives from Walmart, Target, Costco, and Kroger deliver unique merchandising, supply chain, retail operations, and eCommerce insights that are unparalleled.
Solvoyo's Smart Supply Solution is a proven solution that has gone from winning Silicon Valley "Shark Tank" Competitions to pilot, approval, and global rollout at top CPG Companies in less than a year.  They are the solution that turns winning concepts into real bottom line results using machine learning and cloud-based speed and innovation. Machine Learning can Transform your Supply Chain's Results.