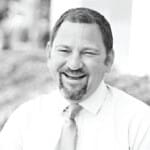 Koray Dogan, PhD
CEO/Founder/Chief Architect
---
Koray has more than 15 years of experience at leading software and consulting companies, exposing him to a wide variety of solutions to solve the most complex business problems in global supply chain management.
After participating directly in the rise of best-of-breed supply chain planning solutions that never fully brought all of the necessary pieces together, Koray left i2 / JDA and started Solvoyo in 2005 to build a better supply chain planning platform.
Koray earned his PhD in Operations Research from Georgia Tech and BS degree in Industrial Engineering from Bilkent University in Ankara, Turkey. He has published numerous articles in the supply chain optimization area and holds several patents in the area of supply chain optimization.
---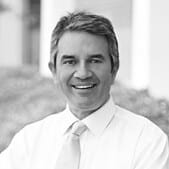 Omer Bakkalbasi, PhD
Chief Innovation Officer
---
Omer is a seasoned supply chain professional with more than 20 years experience in supply chain management, with an emphasis on business analytics and fact-based decision making as well as delivering high-quality software and consulting services. Omer is motivated to solve difficult business problems through innovation, information technology and automation while always focusing on the end result of delighting customers.
Prior to joining Solvoyo, Omer was Principal and Vice President at Chainalytics, a supply chain consulting company. Omer's professional track record includes serving as Principal and Vice President of Chainalytics as well as acting as a significant contributor to technology products at i2 Technologies and Phillips Electric, North America.
Omer received his Ph.D. in Industrial and Systems Engineering from Georgia Tech and holds several patents related to the use of analytics in planning supply chains better.
What is something people may not know about you or find unexpected?
Having left Turkey after high school for university education, I came back for Solvoyo in its start-up stage at the age of 51, and I am blown away by the energy of the newest generation, as well as the companies they serve.
If you could have any vocation (other than the one you have) what would it be?
I'd be a middle school math and/or science teacher, as that is precisely the age you can actually influence the student's life-long choices and attitude towards these subjects.
---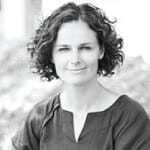 Nilufer Durak
Chief Operating Officer
---
Nil brings more than 20 years of corporate experience in M&A, risk management, and supply chain operations. With deep expertise at project management and process improvement, Nil is best known for getting things done.
She started her career in risk management for Marsh & McLennan, one of the largest global insurance brokers, and the skills and judgment gleaned from that experience led to a move to GE in risk management as part of the corporate treasury department at GE HQ in Connecticut and in London. While at GE she completed their management training program and achieved Six Sigma certification.
Nil is active in women's professional networking groups and looks for opportunities to promote women to leadership roles in the corporate world. Her position at Solvoyo has also heightened her awareness of the need to advocate for women leadership in the technology and entrepreneurship fields.
What is something people may not know about you or find unexpected?
I often wonder how I ended up working in an office as opposed to being a park ranger or a dancer.I have boundless amount of energy to explore, to learn and to help, all of which I try to apply in a business setting :)
What one thing do you want people to remember about you?
I want to make a difference in everything I do, from pushing my team to get out of their comfort zones to grow to the young village girls that I mentor.
---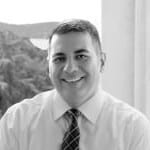 Erol Beynam
VP of Software Engineering
---
Erol's nearly 20 years of software development and management experience has been largely acquired on a variety of US Government projects. Erol also gained extensive knowledge and experience on Military Logistics Systems, In Transit Visibility, Automated Identification Technologies, RFID and Supply Chain Management systems and COTS integration and custom software development for both defense and civilian governmental agencies.
At Solvoyo, Erol's strategic and analytical mind makes him adept at optimizing resources and developing innovative solutions in complex environments. Always a people person, Erol loves engaging with customers and building lasting relationships.
Erol is Certified PMP with DOD Active Secret Clearance. He completed the Master of Science in Software Systems Engineering program at George Mason University in Virginia. He received his BS degree in Computer Science from Georgia College and State University in Georgia. He holds an AS degree in Electronics from Bosphorus University in Istanbul.
What is something people may not know about you or find unexpected?
I can take out and put together a car engine piece by piece and can do the welding, body work, and painting, too. I can do plumbing, electrical, masonry, tiling or woodwork and build furniture – I can even build an addition to my house.
Who is your favorite fictional character?
Sherlock Holmes
---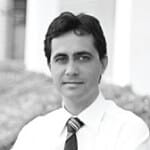 Emre Darıcı
Director, Customer Solutions
---
Emre brings 15 years experience in management consulting, information technologies management, software design and implementation, operations management, strategy development, and innovation.
As co-lead of Solvoyo's global team, he actively participates in the identification of business requirements of Solvoyo's customers and ensures our software capabilities are aligned to meet their evolving needs. In addition, he and the Customer Solutions team are responsible for the design and implementation of customer business solutions with a primary focus on providing an exceptional ROI for our customers.
He received a Bachelor's degree in Industrial Engineering from Bilkent University, and an MBA in Supply Chain Management from Michigan State University.
Who is your favorite fictional character?
The majority of the fiction I read or watch is science fiction and I'm fascinated by the diversity of the characters it provides. Though it was hard to choose among them I think I will go with Yoda who has the best wisdom: "Try not. Do or do not. There's no try."
If you could have any vocation (except the one you have) what would it be?
Of course an astronaut. It comes with the passion for science fiction
---
---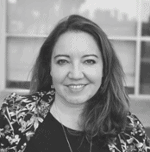 Asena Yosun Denizeri
Senior Director, Retail Solutions
---
Yosun has more than 20 years of experience in implementing Planning, Pricing and Optimization solutions in global companies in U.S. and Europe. She has led cross-functional teams in large-scale projects touching different points in Retail lifecycle, including Category Planning, Assortment Localization, Demand Planning, Size Optimization, Promotion Planning, Allocation and Replenishment, Markdown Optimization and Supply Chain Management. Following her consulting tenure with Silicon-valley based software companies, she brought her Advanced Analytics and Business Process Engineering experience to Apparel Retail where she worked at Gap Inc. and Cache where she led Merchandise Planning and Distribution teams to adopt new capabilities in Forecasting, Assortment Localization and Price Optimization to improve sales and profitability.
Yosun holds B.S. and Master of Engineering degrees in Operations Research and Industrial Engineering from Cornell University. She is one of the contributing authors in Oxford Handbook of Price Management and has been a guest lecturer in San Francisco State and Columbia University business school in multiple occasions.
What is something people may not know about you or find unexpected?
My lifelong hobby (since 5th grade) has been photography. When I lived in San Francisco, I got into black and white photography and used to develop and print my own photos.
If you could have any vocation (except the one you have) what would it be?
Fashion designer, I've loved fashion since I was in kindergarten.